Qatar International Ice Hockey League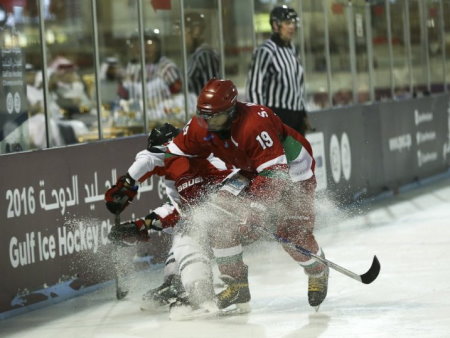 Coolest Game in the Desert

QIIHL

Started in 2003 by Canadians expats, with help from staff of the Qatari branch of Newfoundland's College of the North Atlantic, the league has more than 130 players on seven teams across two divisions. The national team, the Oryx, plays in the league to learn and improve against a high level of competition.

The league welcomes players of all levels. The A division consists of players ranging from semi-pro to former high school anf college players.

The B divion is made up of the Qatar Oryx national team and ex-pat players ranging from pretty good old guys to players new to the game.

And yes, females are most welcome. Historically, there have been about 20 females and right now (2020) it looks like at least three will lace them up.

Though not under the QIIHL umbrella, Qatar has a thriving minor hockey program as well.
Our Mission
It is the goal of the QIIHL to make your hockey experience the best that it can be. We are striving to have a fun, recreational league while providing participants with the competitive flare that only an organized game can provide.
Our Vision
We are committed to growing and sharing our game in the Land of Sand. One day we would love to see Qatar compete in a high level international event.